WOW! What a couple of weeks we had. Between the Kracker shows, the ACMs in Vegas, and the Kid Rock Chillin The Most Cruise, it has been nothing but full speed ahead! Spending the day at home today and then heading to Detroit for the Detroit Music Awards tomorrow.
So after two great shows with our boys in the Uncle Kracker band, I got on an airplane and headed to Las Vegas for the ACMs. I was lucky enough to get a room an the MGM which was where the awards and most of the events of the weekend were being held. To be honest I was there three nights and only had to leave the hotel once! Pretty much everyone in country music was staying there as well. It was basically like the whole town of Nashville went on vacation to Vegas. It was excellent!
The first night was Blake Shelton's bachelor/karaoke party at Studio 54. What a great time! Blake was sitting right in front of the stage, and the room was full of all the Warner artists as well as all the folks who work at the label, and lots of radio peeps. Everyone took turns singing… it was hilarious. The Dirt Drifters had brought a mullet wig and played "Some Beach" for Blake. I could not stop laughing. I sang "At This Moment" by Billy Vera. Had a great time and had more than a few of the free drinks from the open bar. Blake and Warner know how to throw a party.
Bright and early the next morning we went down to the radio rodeo in the hotel where 40 major stations all have a remote table set up and artists go from station to station doing interviews and meeting everybody. I had such an awesome time talking to everyone, and telling my story. At my favorite interview I sat down and the DJs asked me "Yes or No?" Naturally I said "yes" and they poured me a shot of Jack Daniels. It was 10:30am, but it was Vegas… the Stone abides… ;) One of the cooler parts of the event was all the artists that were running around at the same time as me. I saw Sara Evans, Martina McBride, Gloriana, my girls in The Jane Dear Girls, Jake Owen just to name a few. It was a really good time! Had a great dinner that night with my friends and New Revolution along with the good people from Avg. Joe's and Full Scope Management and Heidi Newfield, Ira Dean, and Steve Holy.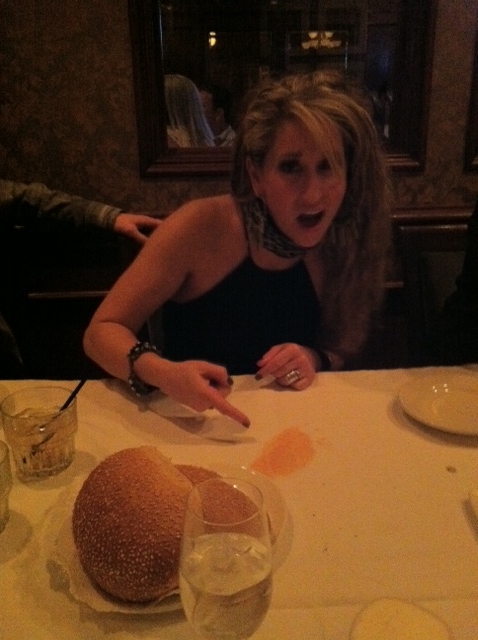 The show was awesome, and my man Gregg Nadel from Atlantic took me to the show. Out seats were world-class and we basically sat at the stage. I saw all the biggest names in country at the show. It was great to see all those acts perform live right in front of me… Brad Paisley, Toby Keith, Carrie Underwood and Steven Tyler. Taylor Swift didn't sing a lick, but to be fair she was actually very entertaining as well. I know there's a tendency to hate on lip-synching, but it was a charming performance. She's a good little actress. The Warner after party was loads of fun and I got to chat and rub elbows with Jaron, Big Kenny, Colt Ford, Rascal Flatts, Thompson Square, Faith Hill and just about anyone you could think of. It was really cool!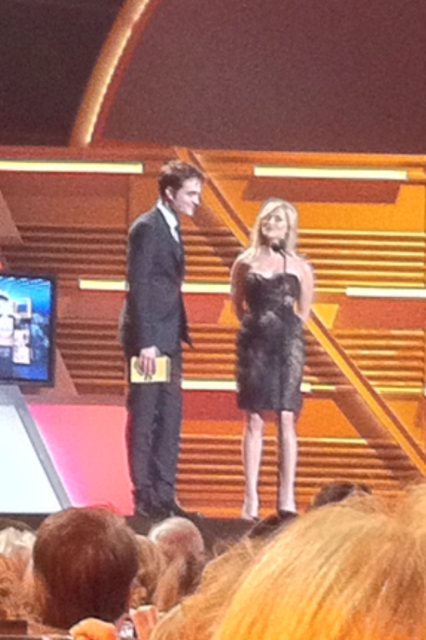 Well I got a little sleep and before I knew it I was on a plane to New Orleans and en route to the Kid Rock Chillin The Most Cruise! I was glad to catch up with my band, The Truth, and to celebrate we spent the evening running up and down Bourbon Street having quite a night. Everywhere we turned we ran into excited cruisers who were ready to get it on at all times. We got a little rest in then headed to Harrah's casino the next night for the pre-party and the John Stone Concert. Having been a cruise veteran, I knew I'd need some rest and I was right. Only an hour after we boarded the Carnival Triumph Kid Rock was in full effect rocking the Lido Deck and kicking off the greatest annual roaming four-day party on Earth!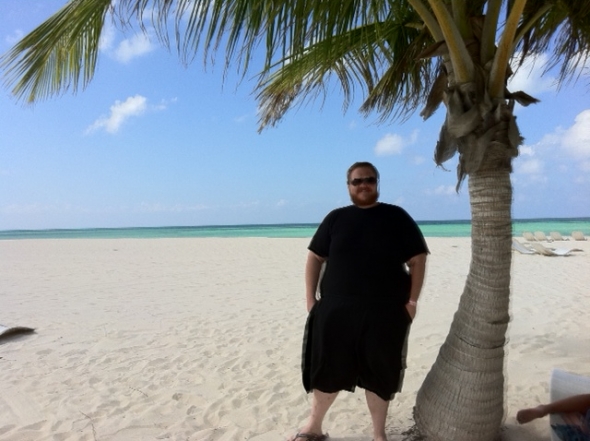 We had a concert the first night not long after Kid Rock did and fans were ready to rock! Everyone rushed the stage, and I was extremely surprised to see that everyone was singing my words right back to me. It was really the first time that I'd seen proof that all of the hard work we've put in over the last few years was really paying off. It really took me back for a second. It was a wonderful and amazing feeling. We had several other concerts on the boat including one on the sundeck on Sunday that we named the Heat Stroke Awareness concert cause my whole band nearly passed out up there, but we made it out alive, and lived to laugh about it later.

Other highlights included a Saturday night concert performance with Kid Rock, Rev Run, Marky P, and myself that lasted almost three hours which included every song I knew the words to and several that I just faked my way through. I got to sing So Hott and Cowboy with the man himself. I'll never forget how much fun that was! I also got to go to the Isle of Pasion with Rock, Run, and about 40 other lucky folks including my man Brian Mccollum form the Detroit Free Press. This island is where they film the famous Corona commercials. It was so beautiful and really competes for the biggest highlight of the trip. Not lacking in excitement was the 30 minute cigar boat ride across Cozumel to get to the island. It was like being in Miami Vice… lol ;) And the boats we're called "Twisters." And in case you didn't guess they did some amazing acrobatics on the ride back that blew my mind, and were as exciting as any rollercoaster I've ever been on. Surprise highlight was when Kid Rock sent his boys to grab me from my room at 5:30 in the morning to come down to the room and jam with him and John Stone. That was legendary.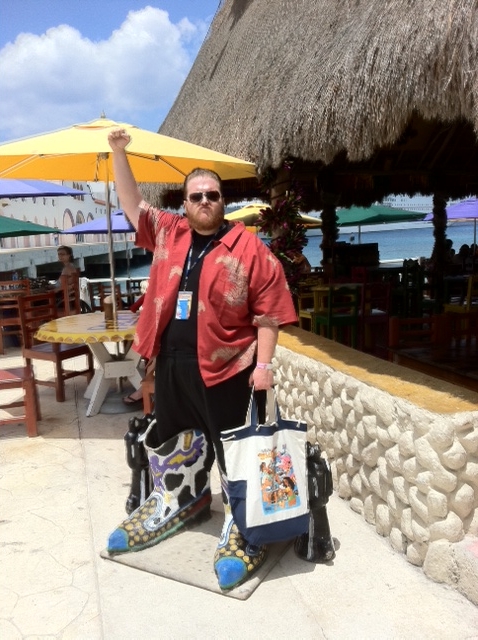 Anyway, I'm excited for the Detroit Music Awards this weekend, and our next few Kracker dates. Then we hit the road for six weeks of radio to promote American Style and see if we can't take this whole thing to another level. Than you guys so much for all of the love and support. It means so much to me, and I can't wait to come and see you all in person and show you how much I love and care about you as well. I'm looking forward to such a great year and truly thank God for all of his Blessings.
Thank you all so much, and god Bless!
Your Pal!
-Ty Stone